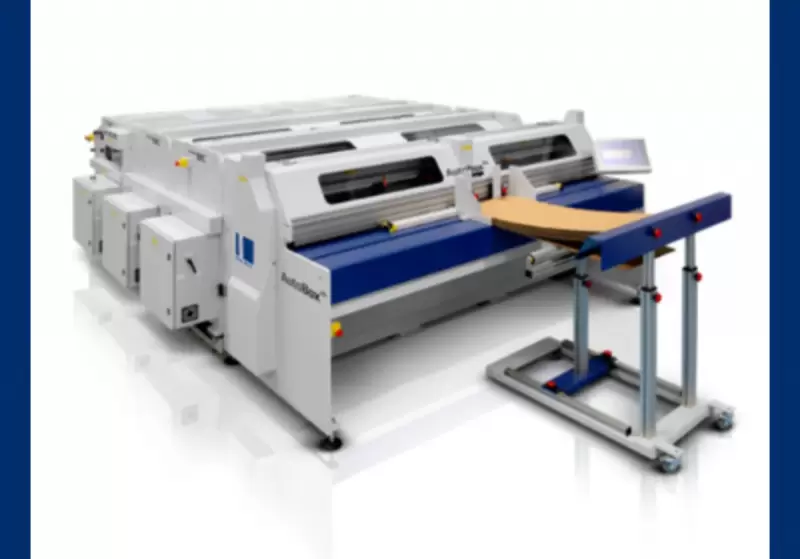 A leading supplier of POP retail displays and merchandising solutions on the East Coast will expand operations with the first fully-equipped AB300 line in the United States. Installation is planned for Q4 2022 at their facility.
The AutoBox AB300 on-demand boxmaker is a versatile and robust machine that is suited for corrugated plants of all sizes. This time and money-saving machine uses 75% less energy than conventional converting equipment and is quick to set, in just a few minutes. Furthermore, the AB300 is fully automatic and operator friendly with its highly-intuitive touchscreen controls, requiring virtually zero operator training to produce up to 100 different box styles in nearly all sizes and flutes.
The AB300 purchased by the New England based company, is unlike any other AutoBox machine in the US, coming fully equipped with the DP300 for digital print capabilities, as well as various AutoBox modules including the MultiCut MC300 for increased box style options, AutoStack AS300, and AutoFeed AF300. The additional modules on their AB300 will further benefit their boxmaking efforts, providing additional flexibility and increasing their capabilities. 
"Corrugated plants are seeing what a difference the AB300 can make, by moving short to medium sized jobs of bespoke packaging from other converting equipment, to the AutoBox. This well-appointed line will offer a plethora of capabilities and massive growth opportunity for this company, unlike anything their competitors could offer," said Ryan Clark, Sales Manager, Kolbus America.