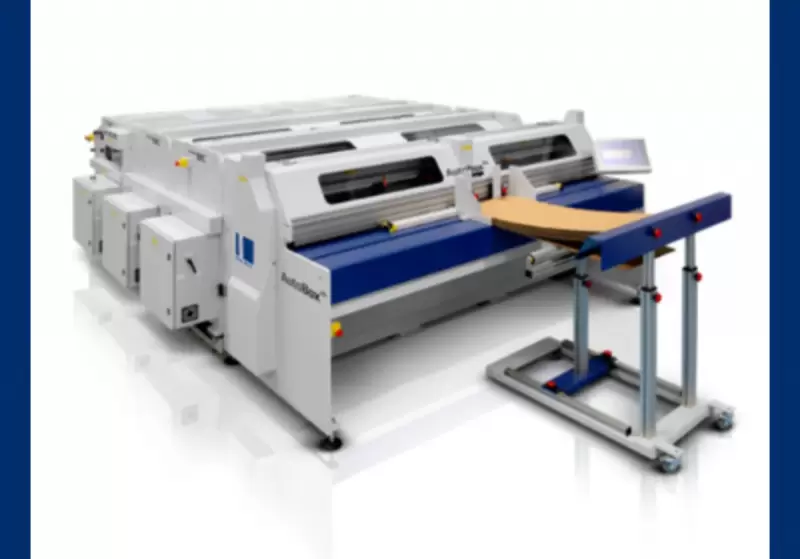 Kolbus America is proud to announce that a South Texas based manufacturer has invested in KOLBUS AutoBox equipment to expand their in-house product packaging capabilities. 
The specialized manufacturer who is well-known across the world for their women's beauty products, has recently installed a multi-faceted Autobox equipment line, including the robust AB300 on-demand boxmaking machine. Their AutoBox AB300 is equipped with the MultiCut MC300 and the FP300 flexographic printing module, as well as the ProGluer straightline gluer and RSC314 Rotary Slitting and Creasing machine. The additional modules on their AB300 will further benefit their boxmaking efforts, providing additional flexibility and increase their capabilities.
The AutoBox AB300 on-demand boxmaker, is suited for short to medium sized runs of virtually all sizes and flutes for different packaging needs, including RSC styles, partitions, trays and more. This time and money-saving machine uses 75% less energy than conventional converting equipment and allows you to produce premium, bespoke flexo printed packaging. The machine is quick to set within a few minutes and easily operated, with no training required, with the interactive touchscreen interface. The Flexo Print FP300 unit brings additional benefits – it's programmable to place print on to different box panels, the FP300 is also easily adjustable across the width of a box allowing you to print high quality text, graphics and handling instructions.
"This customer achieves superior quality control of their fine products, including the product packaging because it is all done in-house," said Kelly Adams, Kolbus America Sales Manager. "The AutoBox AB300 line will provide the same control of product, with added flexibility and considerable cost savings."